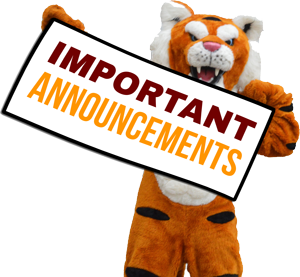 Announcements
HHS - Rox Bicknase
Wednesday, September 05, 2018
For the first time ever, the Harrisburg Volleyball Team is eager to announce an All-Boys Volleyball Campfor Grades 6-12! The camp will take place at the Harrisburg High School Gymnasium on Wednesday, March 20th, from 5:30-7:00 PM. The deadline to register is Tuesday, February 26th. See the link below for additional details: https://goo.gl/forms/m2jGE2p9tThUDvWK2
SENIORS: Need to Pay for College???
Be sure that you are periodically checking the counseling group under resources and then scholarships for constant updates. Just put on a link that's connected to 900 scholarships being given in SD only. New ones are constantly being posted as they come in. Keep checking to get the cash!
Boys Soccer Open Gym will be held on Sundays from 6:00-8:00pm at the South Middle School Gym.