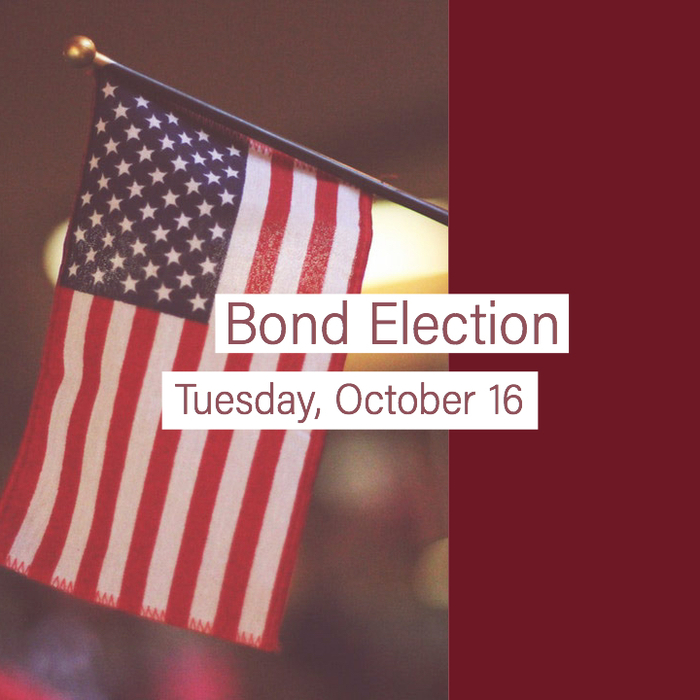 VOLUNTEERS NEEDED!! Freedom Elementary Conferences are coming up on Oct. 4! We are looking for some AMAZING volunteers to help at the Book Fair. Please click the link below and sign up today! Thank you!! Without volunteers, we will not be able to hold this event. Our learners and facilitators benefit so much from this event.
https://www.signupgenius.com/go/30e0c48a4aa2aa7f58-book2

Tomorrow is an Early Release Day - so we will get out of school at 12:00pm!

We've got spirit, yes we do, we've got spirit, how 'bout you?! This year Freedom Elementary wants every learner to wear our new Freedom Tigers shirt to help foster a sense of community. Order online now! All orders will be shipped to our school.
https://tinyurl.com/FreedomShirts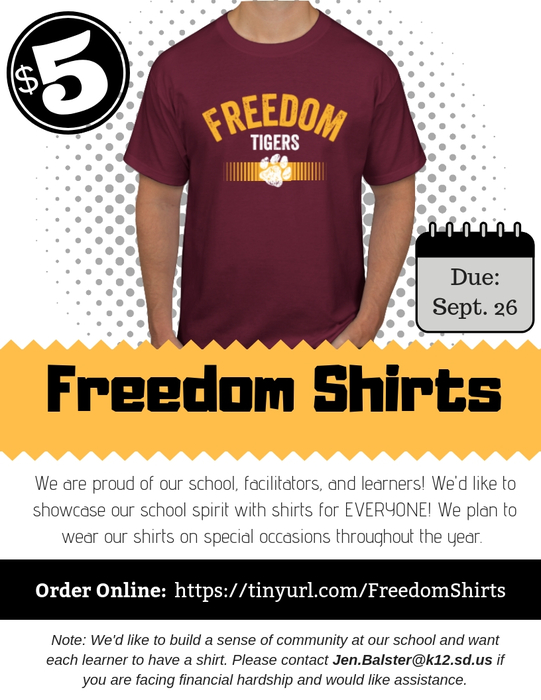 Kindergarteners learned all about the color blue this week!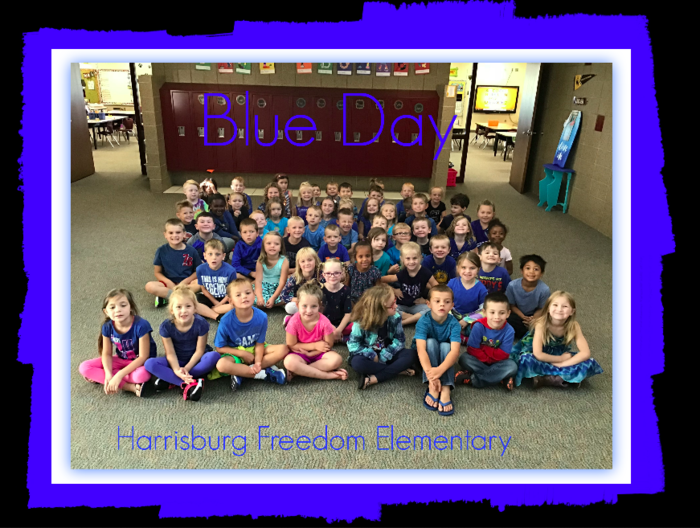 Back by popular demand - Lunch Menus! Visit the Child Nutrition Link at the top of your school's webpage.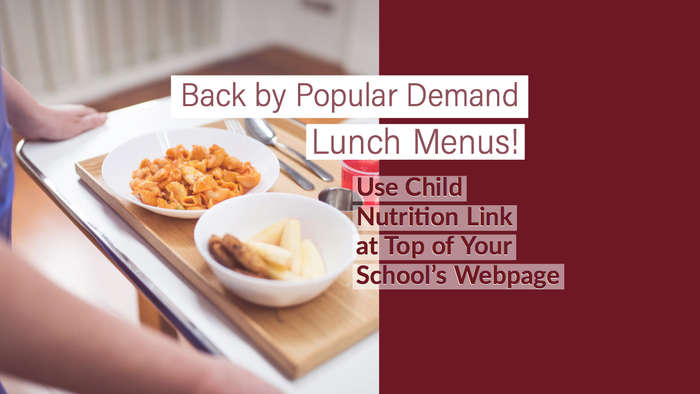 HHS Drama Club Presents: Tiger Varieties 2018!!! Come support the talented cast & crew on Monday, September 10 @ 6 PM in the HHS PAC. Tickets are available at the door.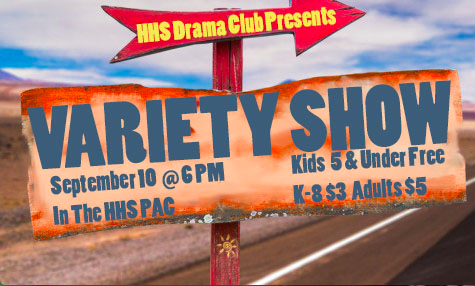 School Picture Day is this Friday! Don't forget to come to school, looking and smiling your best!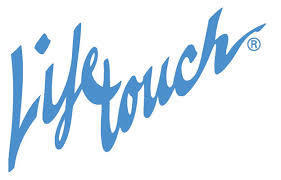 Did you know? Lunch Menus can be found on our App under the Dining Section!